Live chat box for your website: instantly improve customer support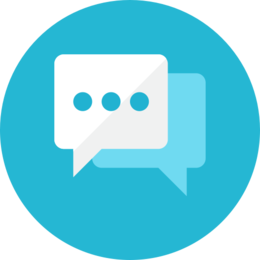 It's clear that good customer support is a key part of running a successful business. You should provide your clients with the high standard of service that you expect from the companies around you: be helpful and available over the phone, email and social media. Still, that's just the standard - what can you do to stand out from among your competitors?
One simple thing you can do is add a live chat window to your website. It's a low-effort, effective way of providing your customers with even better service than before, and reaching them right when it matters - for example when they're on your pricing or checkout page.
The first thing to consider when choosing live chat software for your website is easy installation. In Sugester, the process is very simple: just register an account, copy a short snippet of code and paste it into your website's source. Integration is just as easy when you're using a webstore platform but, just in case, we've prepared guides on how to add our live chat to Prestashop, Shopify, IAIShop, Volusion, Bigcommerce and WooCommerce, as well as Wordpress and Drupal.
Another thing worth looking at is customization. We offer our users two paths to customization: you can either switch up the look and feel of your widget at the interface level, or simply upload your own CSS code. This solution leaves both basic and advanced users satisfied and gives you the power to make the chat window truly your own.
Finally, you should consider the meat and potatoes of live chat software: its productivity features. After the all, the point of the entire excercise is to make your business run smoother and keep customer satisfaction high. This is why Sugester includes such features as business hours (set your chat to appear active only during preset hours), live typing preview (which lets you prepare an answer even before your interlocutor hits 'send'), pre-chat form (which forces visitors to identify themselves prior to starting a conversation), passing custom variables (such as a username from your app) and push notifications (both on desktop and mobile devices).
Price is also an important consideration in any business decision. At Sugester we believe in fair, SMB-oriented pricing, so our basic subscription costs just $9/mo for unlimited users. If you have a bigger team, you can also consider our more advanced plans here.
Intrigued? Start a 30-day, unlimited free trial and see whether Sugester is the right choice for you. Want to learn more? Feel free to browse our website or contact us by phone, email or - you guessed it - live chat.
---
---