The benefits of a product forum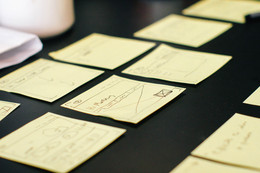 There is no doubt that building a community around your product is a key part of any modern business. A Facebook profile and a Twitter account are indispensable for online visibility and customer communication, but these are not without their downsides. The main disadvantage of using third-party services is becoming dependent on them: everything you publish on a social networking site is subject to the respective website's rules and regulations. Starting your own suggestions forum lets you avoid such issues: you are the master of your own domain, safe from external influence, system breakdowns and other unpleasantries associated with depdending on other services.
This is far from being the only benefit of having your own suggestions forum. Starting and mainting a dedicated suggestions forum for you products and services is a great way to grow your product: it fosters a sense of community around your business and generates tons of valuable content. Each submission to your suggestions forum is seen by search engines and provides SEO completely free of charge. The benefits of SEO and good positioning need not be advertised, especially if you can get them for free.
A suggestions forum is also a time-saver as far a customer support is considered. Although you and your co-workers should regulary visit your suggestions forum and answer users' questions, the same work will often be done by the users themselves. This is a win for all parties involved: the user with a problem gets help quickly, the user who answered him associates the satisfaction from helping others with using your site, while you save time on customer support and aggregate valuable content. For this reason it's important to include gamification features in your suggestions forum - you can rank users, reward top contributors with special icons, give them achievements or other prizes.
A suggestions forum is also a great way to receive customer feedback and understand your users' needs. As made by clear by its name, a suggestions forum is the perfect platform for collecting suggestions which you can use to grow your business. Your suggestions forum should include a voting feature - this way it will always be clear which suggestions have the highest priority, and which ones can wait just a little longer.
It's clear that a suggestions forum a is useful, low-cost solution for customer relations. By starting one you:
Save time on customer service,
Gain independence from social networks,
Build strong customer relationships,
Aggregate useful content.
The benefits are clear, and the effort is minimal - why not start a suggestions forum today?
---
---