Sugester in action: InvoiceOcean.com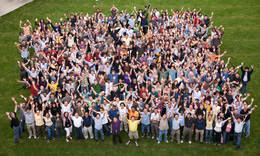 Sugester is an integrated communications tool, encompassing interactions with users and team members alike. Let's take a look at a how Sugester works in real life: read on for a case study of how it was implemented by InvoiceOcean.com.
What is InvoiceOcean?
InvoiceOcean is a cloud-based invoicing service with a host of advanced features. InvoiceOcean helps users accept payments from customers, monitor warehouse stock levels and track expenses. It's easy to use - all features are available on a single webpage. Basic functionalities are available for free; more demanding users can choose to buy an extended, paid plan and gain access to more powerful features.
What are InvoiceOcean's needs?
InvoiceOcean has over 120'000 active users. The InvoiceOceam team uses Sugester to maintain the customer forum, delegate tasks between employees and track progress on tickets. Customers submit around 100-110 new tickets every day. On average, about 60-70 of those are simple questions about InvoiceOcean features; the remaning 40 are almost equally divided between feature proposals and error notifications.
What are InvoiceOcean's goals?
InvoiceOcean uses Sugester to be able to serve their large customer base with a relatively small team. Customer support is done by only 3 people; 2 of them are focused entirely on resolving tickets, while the third member is also tasked with delegating work. Each team member is reponsible for supporting over 30'000 customers; InvoiceOcean implemented Sugester to keep response times to a minimum, despite this significant workload.
How does InvoiceOcean use Sugester?
All customer submissions - forum posts, e-mails, tickets and more - appear in a single, shared inbox. The person responsible for delegating work assignes each task to a team member, who then resolves it and changes its status accordingly. Answers are sourced from InvoiceOcean knowledge base as much as possible - thanks to this, many questions can be answered within minutes of submission. If a previously unanswered question appears, the answer is added to the knowledge base and made available to both customers and team members. InvoiceOcean's team also uses Sugester to track activities and monitor working time.
How does InvoiceOcean benefit from Sugester?
Thanks to Sugester, InvoiceOcean's helpdesk team is able to resolve 100% of the issues submitted on each day. The average response time for e-mails is 17 minutes; error notifications are typically fixed within an hour; feature proposals are appraised and implemented within 24 hours. All this is thanks to effective task and information managemenet - otherwise it's hard to imagine how a 3 person team could serve 100'000 customers.
---
---