Send and remind me: a simpler way to follow up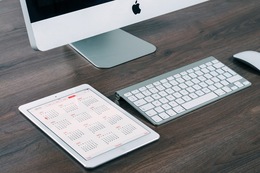 It's often the case that although an email conversation has run its course you should still follow up later. It's a typical situation: you've made some arrangements or discussed details, but some things need to be ironed out, say, next week. Everything's well and good - until you forget to follow up. So, how to make sure you don't forget?
There are several ways. The first one is keeping all the messages that might require a follow up in your inbox indefinitely. It's sub-optimal at best - in practice you'd have to review all the messages every day (or even multiple times a day) or just try really hard to remember which ones need to be followed up on. This option basically comes down to either wasting time or relying on your memory - the former makes no sense, and the latter tends to always fail at the worst time possible.
The second way of remembering to follow up is by using a calendar. Here the chance of forgetting to follow up comes to down zero, but the effort involved is larger than necessary. Each follow up required you to fire up your calendar app, enter a short description and, preferably, paste a link to the offending email (or at least its subject line). It works, but it's far from perfect.
Which is why we came up with a better way to follow up on emails - Send and remind me. There's no more need to litter you inbox with read messages or keep switching between mail and calendar apps. Just click 'Send and remind me me' after you're done writing an email.
You can get a reminder the following day, after three days, or after a week:
Or just pick a date by hand:
After you've picked a date the email will disappear from your inbox... only to reappear on the day you've selected. This helps avoid clutter, saves time spent putting things in your calendar, and helps you remember to follow up on important email.
Login to your Sugester account - or start a new one - and try out Send and remind me today!
---
---