Knowledge bases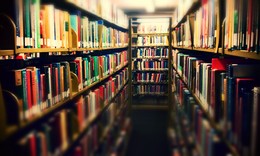 What is a knowledge base
The term 'knowledge base' has a very specific meaning in the technical jargon. However, this is not particularly interesting for everyday purposes. What matters is how you can use a knowledge base for the benefit of your business, NGO or other organization. A knowledge base is an organized collection of valuable information which can be used in the daily life of a company or for customer support. Your knowledge base could include answers to frequently asked questions, internal regulations, a handbook explaning how to use a software solution or any other kind of meaningful content. Remember: good categorization, organization and usability are absolutely central in creating a valuable knowledge base. A chaotic collection rife with useless or outdated information is hard to navigate, and will soon be abandoned by your users.

How to build a good knowledge base?
Start by thinking about what kind of content is the most important to you. If you manage an online product (for example a website creation tool) - consider the questions your users ask about its features. It's always a good idea to look through your e-mail archive. If you have already answered a user's questions once, you can spruce up the e-mail so that it looks presentable and re-use in your knowledge base. Remember to keep your knowledge base up to date. If you make a habit of updating your knowledge base regularly, you will create a valuable customer support tool, save time on answering questions and increase your visibility in search results with minimal effort.

Why do you need a knowledge base?
Knowledge bases aren't just good for online products - they're also extremely useful for traditional businesses. If you have wine store you can bet that your customers will enjoy a knowledge base containing explanations of enologic terminology, history of the greatest wineries or information about the most memorable vintages. A computer parts shop would be served well by a knowledge base explaning the advantages of SSDs over HDDs and instructing potential customers on how to choose the appropriate mainboard for their new processor. Your knowledge base is also a great place to aggregate common questions concerning payment and delivery details. Providing useful content to your users help you build a deep relationship with your customers and become more than just another anonymous merchant.
A knowledge base is also great for internal communication. If you have a larger team, a knowledge base is a great place for your co-workers to learn about company procedures or the software used for everyday operations. A knowledge base will also serve you well if you often work with freelancers or invite new people to collaborate with you temporarily. Having all the important information in one place will increase transparency and save time spent on introducing new people to your internal processes. Make sure that your knowledge base is invite-only and password-protected - you don't want unauthorized persons to access your know-how.

Summary
Remember these 4 key rules when you're building your own knowledge base:
Start with a plan. A chaotic knowledge base is hard to navigate and, for all intents and purposes, useless.
Organize with broad categories. Start with a few broad categories and add new ones only when it's clear that your users need them.
Listen to your users. Don't stick to your own ideas at all costs - remember that the final purpose of a knowledge base is to make your users happier.
Keep it consistent. Consitent formatting, terminology and avoiding spelling errors will make your knowledge base readable and proffessional-looking.
Some benefits of a good knowledge base include:
Decreased costs of customer support,
Making answers available 24/7,
Faster employee training,
Deep and meaningful customer relationships.
Stop wasting your time, money and useful content - start building a knowledge base for your business, NGO or other organization.
---
---