5 characteristics of a good CRM system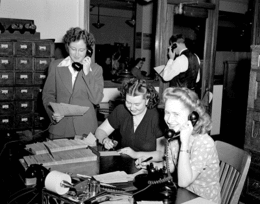 CRM stands for Customer Relationship Management - an important area of activity for any successful business. CRM tools are indispensable for any growing business; in this article we will outline 5 key characteristics of a good CRM system.
Easy intergration
Your CRM of choice should not require you to put in a lot of work upfront. A good CRM is a CRM which lets you quickly and easily import data from existing databases. Instead of wasting time copying info from various sources by hand, you should be able to get straight to business and put you CRM to good use right off the bat.
Ease of use
Even the best CRM system is useless if your employees don't know how to use it. When deciding between CRM solutions make sure that the one you pick is easy to use, has an intuitive interface, ample documentation and good user support. The time spent training your employees to use your CRM should be as short as possible - after all, the whole point of having a CRM is increasing efficiency, rather than wasting time.
Adaptability
If you're thinking about getting a CRM, you are also obviously planning to grow your business. This is why you should make sure that whichever CRM you choose is easily adaptable to your future needs. A good CRM doesn't just fit your company's current needs, but also has the potential to grow with you: it should include multiple modules, features and possibilites for integration.
Positive impact on customer satisfaction
At the heart of every CRM, as the name obviously suggests, is mantaining positive customer relationships. This is why a good CRM is more than just a complicated address book - it should let you and your employess see a comprehensive customer profile. A CRM should also enable you to easily answer customer questions and offer them relevant services. This way a CRM not only makes you appear more professional, but also positively affects your revenue.
Easy reporting & overviews
Watching your buisness grow is not just fun, but also a key part of planning for the future. A good CRM should let you analyze customer & employee activites and use the information for the benefit of your company. This is why the CRM you choose should have reporting and tracking features.
If you're thinking of moving your business to the next level, you should seriously consider choosing an online CRM system. Don't worry about the cost: many CRM systems offer risk- and payment-free plans, which you can upgrade after you've made sure they're the right fit for you.
---
---